Back to overview
Engineers of tomorrow are inspired by the engineers of the past01 May 2017
The engineers of tomorrow got a taste for the achievements of their forebears last month when they visited a range of Perthshire engineering sites including SSE's Pitlochry Dam Visitor Centre.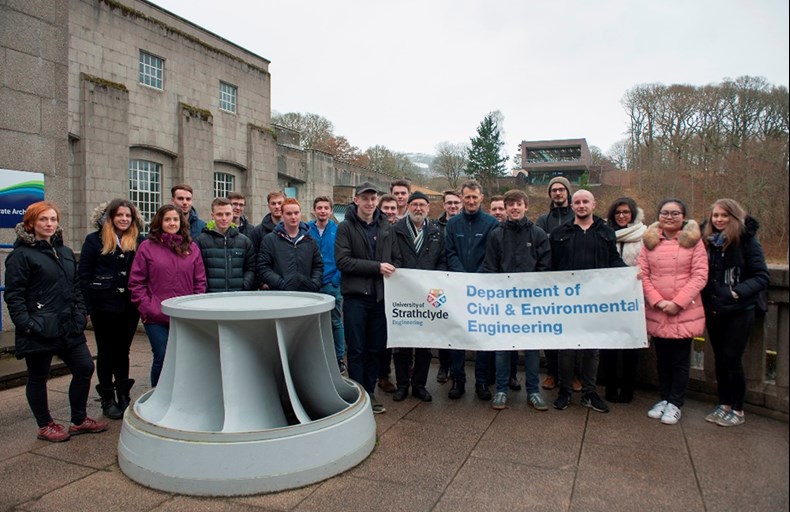 Students with Kenny Dempster (SSE) and Jim Miller (author)
The group of undergraduate civil engineering students from the University of Strathclyde saw a range of projects, past and present, including a new link road for Perth and Thomas Telford's famous bridge in Dunkeld.
Then it was on to Pitlochry Dam Visitor Centre; which has already drawn 10,000 visitors in its first month of opening after it was officially opened by the First Minister Nicola Sturgeon.
A number of the students had read James Miller's compelling history book The Dam Builders: Power from the Glens and Jim kindly agreed to meet the students at the dam to talk about the research that he had undertaken in preparation for writing it.
Strathclyde alumni Kenny Dempster (now Head of Asset Integrity Civil and Renewables at SSE) was on hand to explain his role in the upkeep of the dam and power station and following a short Q&A session Jim signed some copies of his book.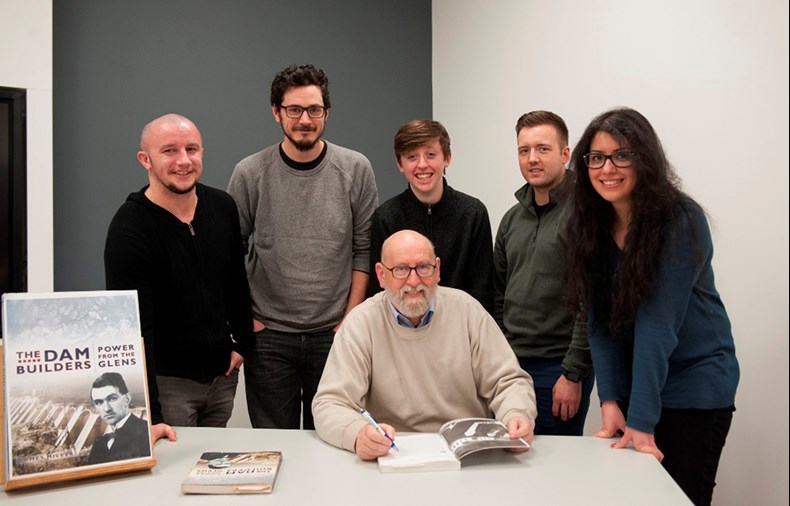 Students with author Jim Miller
Before departing the students were given a guided tour of the dam and Kenny was able to explain the finer operational details to the students.
SSE's Kenny Dempster said: "Not surprisingly the feedback from the group was universally positive as they all gained an insight into the complexities of dam building and hydro power. Hopefully by learning about the amazing feats of the Tunnel Tigers and Hydro Boys we have inspired the next generation of engineers."